CIOs: Preparing for a Digital Transformation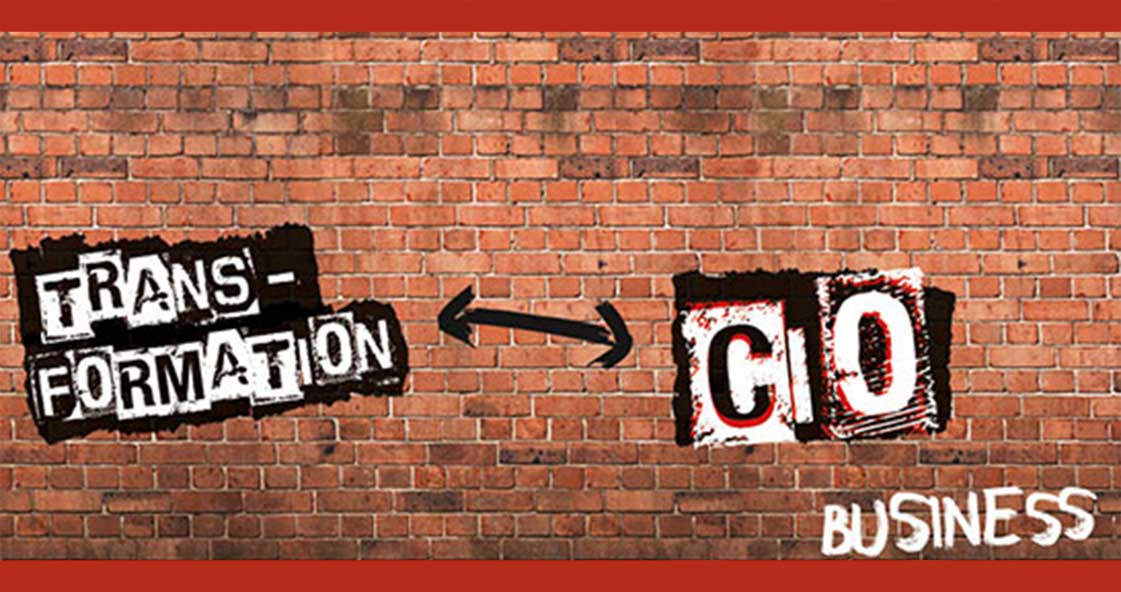 A core set of digital technologies – mobile, social, the cloud, data and analytics – are transforming companies at both an operational and a strategic level. For leading CIOs, these present a major opportunity to expand their role.
A Digital World
Across a range of industries and geographies, digital technologies are transforming the way companies and their customers interact. At the same time, these technologies are releasing a wave of IT-led innovation, and creating new revenue and cost-saving opportunities.
It's about the role of technology leaders in a world that puts a premium on innovation and growth, and considers everything else a cost center. This seems like a natural process within internet companies, which are born digital, but the digital transformation is now spreading rapidly to enable organizations of all shapes and sizes to reinvent themselves.
Dealing with the challenge of digital change requires an end-to-end response, building a comprehensive digital strategy, and rethinking the business and operating models. There are three core changes:
Using digital to enhance traditional business models, such as moving from selling products to providing services
Transforming existing business models to offer new digital services
Inventing wholly new types of business models
Opportunities Ahead for CIOs in IT-intensive Sectors
For aspirational CIOs, the digital transformation now underway presents a huge opportunity. Previous research revealed that about two-thirds of all CIOs are happy in their role, but that a significant proportion (31%) wants to move into a bigger role, with a broader remit and greater influence over the rest of the business.
The opportunity is especially apparent in a core set of sectors – including technology companies, banks and life sciences firms – that have a higher than average ratios of IT spending as a proportion of total revenue.
The Core Characteristics of a Digital-Ready CIO
There are six points mark out the digital-ready CIOs as role models for any other CIOs seeking to stand out from the crowd and fulfill their career aspirations. This is certainly true for those CIOs getting engaged in a digital transformation, but it's just as applicable more generally for any CIOs simply wanting to gain a stronger voice in their organization. Six distinctive traits of digital-ready CIOs:
Digital-ready CIOs have a strategic vision for how technology will transform the business
Digital-ready CIOs innovate relentlessly
Digital-ready CIOs focus closely on driving growth
Digital-ready CIOs ensure their vision is understood
Digital-ready CIOs move beyond operations and infrastructure
Digital-ready CIOs are courageous risk-takers
Contact Us
Learn how ironSAGE helps CIOs within emerging technology companies and large enterprise organizations succeed. Contact us: email | phone 202.643.4766.
About ironSAGE
ironSAGE is committed to helping both innovative solution providers and enterprise customers succeed. For large enterprises, we dramatically accelerate delivery of industry innovations, nextgen technologies and transformational business solutions. For technology providers, we accelerate business development efforts, from market vision – to solution demonstration – to large customer acquisition.
ironSAGE counts as clients many leading corporate enterprises, government agencies, research organizations, and emerging technology companies. Our technology development and deployment collaborations support a wide range of industries, including: education, energy, environment, financial services, healthcare, manufacturing, pharma, transportation, and many more.
Read the original article written by: EY